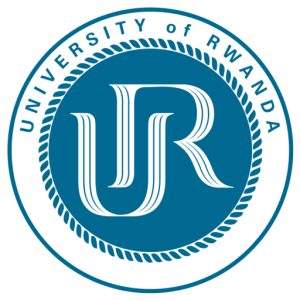 Center of Excellence in Biodiversity and Natural Resource Management 
and the National Herbarium of Rwanda, University of Rwanda

PRESS RELEASE (Kinyarwanda)
International Team of Botanists Rediscover Extinct Water Lily in Rwanda
Botanists surveying a remote wetland have rediscovered the world's smallest water lily believed to be extinct in Rwanda.
KIGALI, RWANDA 25 August 2023 – An international team of botanists from the National Herbarium of Rwanda, a unit of the Center of Excellence in Biodiversity and Natural Resource Management at the University of Rwanda, rediscovered a significant population of the species during a research expedition near the amashyuza (hot spring) in the Western Province. The team was aided by Congolese botanist Bonny Dumbo who shared his excitement at the "amazing find", as he had previously searched exhaustively for the species.
Nymphaea thermarum, also known as the miniature Rwandan water lily, had been extinct in the wild in Rwanda since not long after it was first collected in 1987. Seeds have now been collected for future propagation with the hope of transferring the species to a second wetland site.
The specimen samples have been reviewed and added to the National Herbarium collection by Collection Manager Pascal Sibomana. The national repository is regarded as one of the region's most valuable biological research collection comprising tens of thousands of dried plant and fungi specimens collected since 1965.
American ethnobotanist Dr. Michael Thomas said "Rediscoveries like this don't happen often. In my 25 year career, I have more
commonly documented the decline of plant species and their associated traditional knowledge. To have rediscovered this unique species demonstrates hope for the future, and the resilience of plant species in light of rapid landscape and climate change."
Arrangements are currently being made for on-going monitoring of the plant to ensure its survival. Dr. Beth Kaplin, Director of the biodiversity center said, "Our new challenge will be to seek funding to monitor the population and develop an endangered species recovery plan with the help of government and international partners."
Contacts:
Beth A. Kaplin, PhD
Director, Center of Excellence in Biodiversity& Natural Resource Management (CoEB)
University of Rwanda  Professor, College of Science & Technology, University of Rwanda
Affiliated Research Professor, School for the Environment, Univ. Massachusetts-Boston, USA
Rwanda cell: +250 788 664 551  email: b.kaplin@ur.ac.rw
Michael B. Thomas, PhD
Curator, National Herbarium of Rwanda
Center of Excellence in Biodiversity & Natural Resource Management (CoEB)
University of Rwanda, Huye campus
Rwanda cell: +250 783 879 496
USA cell: 808 341-7241 email: herbariumNHR@gmail.com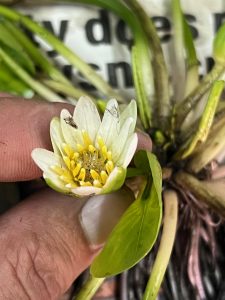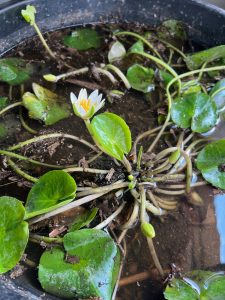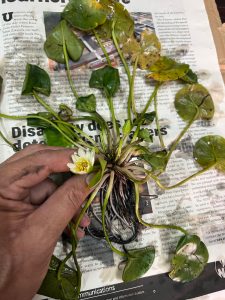 Join Us! – We are accepting donations for our campaign to
Save the Rwandan Water Lily from Extinction